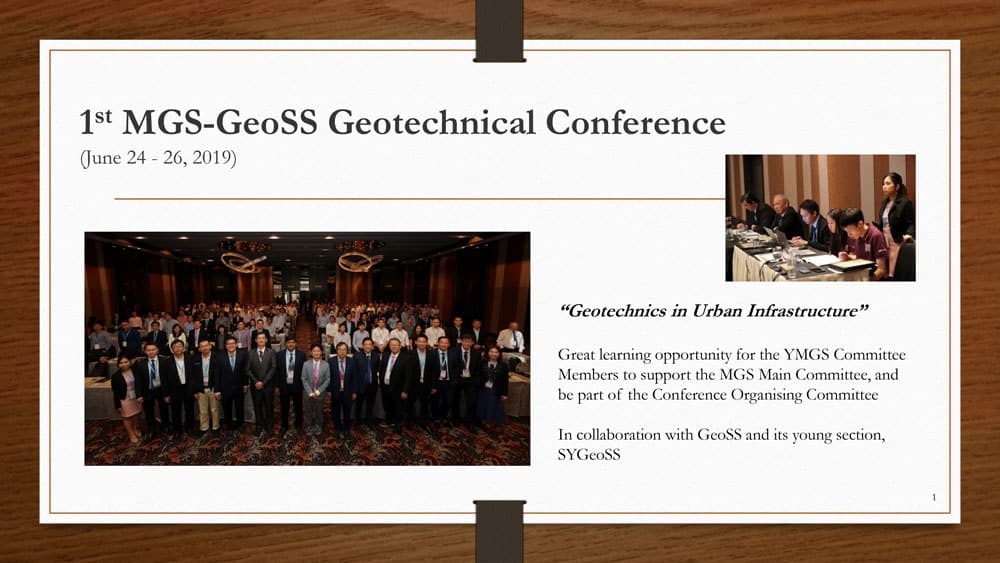 1st MGS-GeoSS Geotechnical Conference 2019: Geotechnics in Urban Infrastructure
The 1st Malaysian Geotechnical Society – Geotechnical Society of Singapore Geotechnical Conference (1MGSSC) was held on 24 – 26 June 2019 at Hilton Petaling Jaya, Selangor, Malaysia. On 3 November 2017, MGS and GeoSS have signed a Memorandum of Understanding, where both parties agreed to jointly organise a Geotechnical Conference every 2 years, hosted alternately. The inaugural 1MGSSGC held in Selangor, Malaysia was well supported by academicians and practitioners. The Opening Address and Keynote Lectures were delivered by distinguished geotechnical experts and eminent academicians. More than 40 contributed papers from Malaysia, Singapore, as well as overseas countries were presented at the Conference. Technical visits were also organised to Bandar Malaysia MRT Information Centre, Chan Sow Lin underground station for MRT SSP Line, and Pavilion Damansara deep basement construction.
Infrastructure spend in both countries has been significant over the past few years with implementation of mega projects like Light Rail Transit, Mass Rapid Transit, Deep Tunnel Sewerage Systems, etc. Sustainable urban development has been the hallmark of many such projects and the need to improve productivity by reducing reliance on labour, the intent of both Malaysia and Singapore authorities. Much geotechnical knowledge in design and construction has been gained, including state of the art quality, safety and technological smarts applied on sites. Not surprisingly, construction techniques applied in one of the toughest geology in Kuala Lumpur Limestone, and the safe-efficient transportation system in Singapore are considered world class.
This conference offered the perfect opportunity for the exchange of know-how and lessons learnt between Malaysian and Singaporean practitioners, academicians and authorities.
Conference Programme Booklet