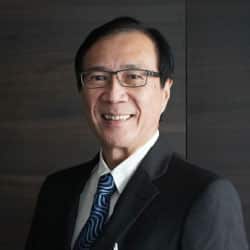 DATO' IR. DR. GOH TEIK CHEONG
Dato' Ir. Dr. Goh Teik Cheong graduated with Bachelor of Engineering (Civil) from University of Malaya (1986) and Doctor of Philosophy from Faculty of Engineering, National University of Singapore (1994).
He is a professional engineer with a practising certificate and an Interviewer for IEM and BEM Professional Interview. He was the chairman of IEM Penang Branch in session 2003-2004 and was awarded Distinguished Engineer Award 2020 by IEM Penang Branch. He is a council member for Engineering Accreditation Council (EAC), BEM.
He is the Executive Director with M.E.I. Group of companies and is actively involved in the administration, management and technical matters of the group.